Trade talks can help China and US balance ties
Source: Hits: Date:2018.05.16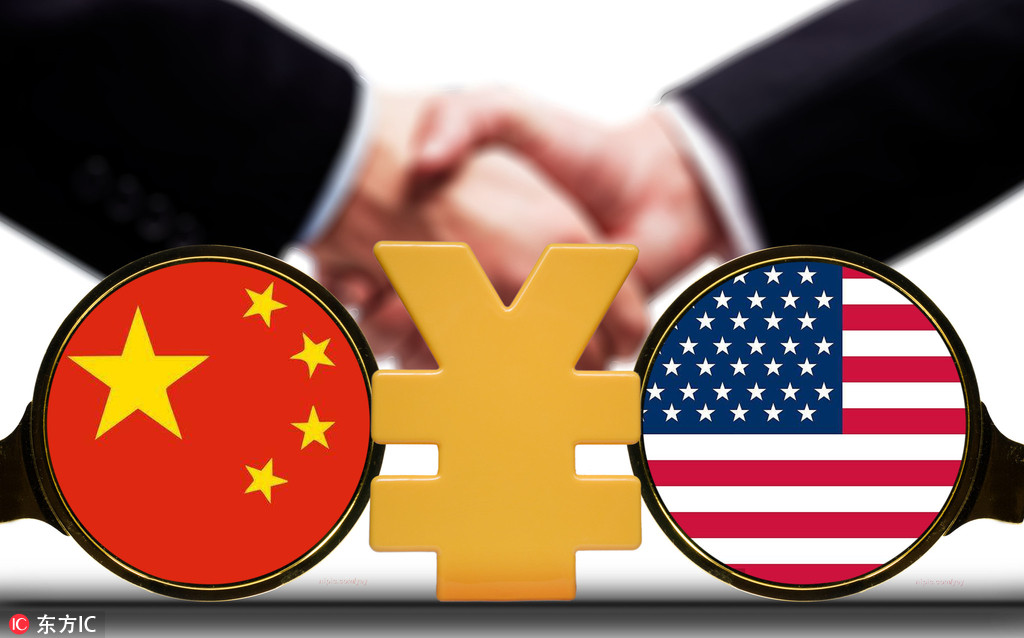 Veteran traditional Chinese medicine practitioners know that it often takes long-term treatment to cure the patients of an epidemic disease, because the disease might have developed over a long period of time without being noticed.
This ancient wisdom, in fact, is a valuable advice to Washington to seriously rethink its pursuit of simple solutions to the US' $375 billion trade deficit with China or the Made in China 2025 plan, especially after the first round of China-US high-level trade talks earlier this month.
The Chinese leaders and public realize there is no question of retreating in the trade disputes with the US, because the White House has made it clear that it wants to not only neutralize its trade deficit with China, but also hinder China's high-tech sector.
The Donald Trump administration is using the trade deficit only as a pretext to fulfill its real agenda. If the trade deficit was really damaging to the US economy, the United States should have collapsed as an economy by now, because it has had a huge overall trade deficit for years. Instead, the US economy has become resilient and emerged stronger after the 2008 global financial crisis despite its enormous trade deficit.
After enjoying the massive economic benefits of being the only economic superpower for decades, the US has been pressuring China over the past 40 years to further open up its market despite China's intensive reform and opening-up. A large number of US companies operating in China have made huge profits by capitalizing on the opportunities offered by reform and opening-up. In contrast, the US has at best kept its door ajar, if not closed, for Chinese companies.
But since Beijing will never compromise its core interests, Washington should not set any preconditions to negotiate trade disputes.
True, China is determined to deepen its market reform. But its determination to further open up its market, by among other things reducing tariffs, increasing imports, and easing foreign companies' entry, has nothing to do with Washington's pressure on Beijing to take trade measures that favor the US.
China has not only reiterated its resolve but also taken measures to further open up its economy to the outside world. But the decision is based on its own road map and national conditions. In the past five months, China has lowered the tariffs on 187 kinds of commodities, and its average tariff rate has dropped from 17.3 percent to 7.7 percent. Also, China has inked 16 free trade agreements with 24 countries and regions, exempting tariffs on more than 8,000 kinds of imports.
At the Boao Forum for Asia in Hainan province last month, President Xi Jinping promised to broaden market entry, strengthen intellectual property rights protection and lower tariffs on imported cars. Also, China strongly supports globalization and multilateralism, as they benefit the whole world.
Moreover, World Trade Organization data show China's imports have grown faster than not only the world average, but also those of the US, Germany and Japan. In the coming five years, it is estimated China will import goods and services worth more than $10 trillion. In return, China wants foreign governments to protect Chinese IPR, and developed countries to remove restrictions on normal high-tech exports to China. The US should give this a serious thought at the new round of trade talks with China.
And even though the talks may not yield immediate results, each round of it will move the two largest economies closer to striking a new balance.